We've been getting more feedback about managing your files directly in Beanstalk. One key feature missing from our new file management tools was the ability to rename files. Today we're proud to announce that you can do just that in your Beanstalk account.
Renaming a file is simple. When viewing a file, click on the filename and it will bring up the rename form.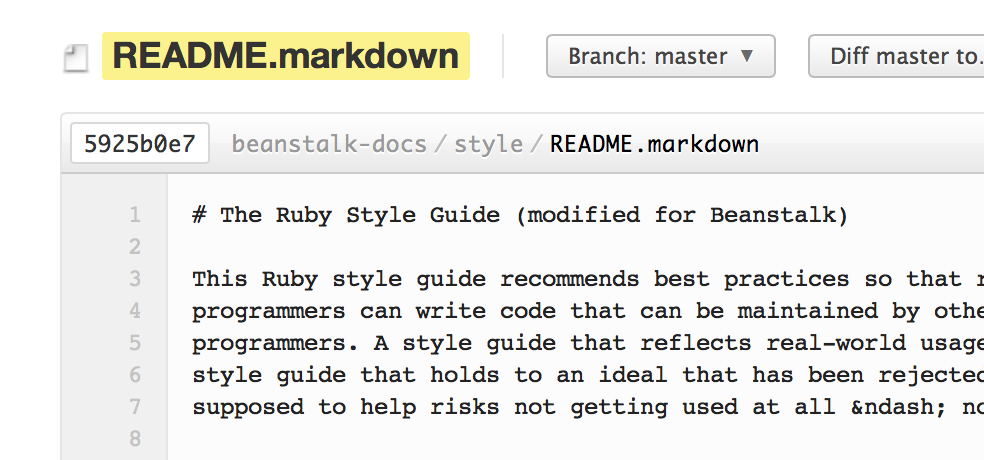 Type your new filename and click "Rename" button.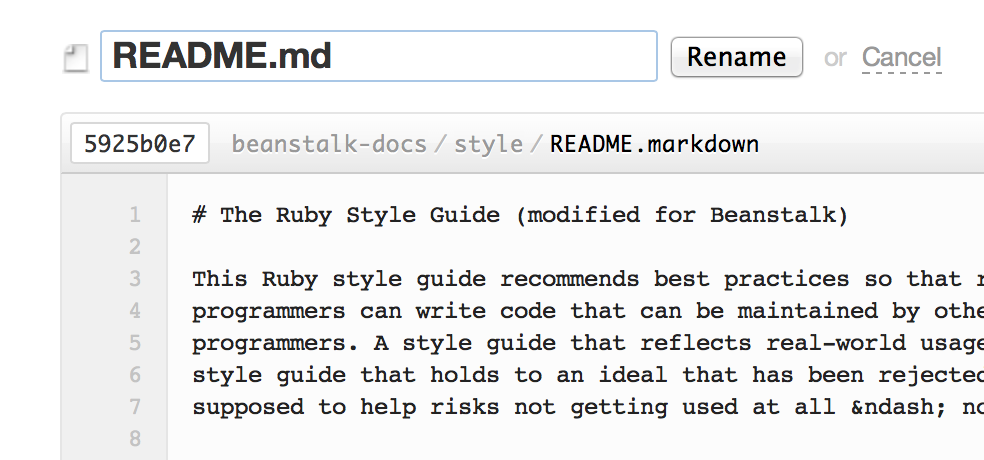 After the form submits, you'll be redirected to the file page with its new name. A commit is created in real-time so your team will be able to pull these changes immediately.
Enjoy!